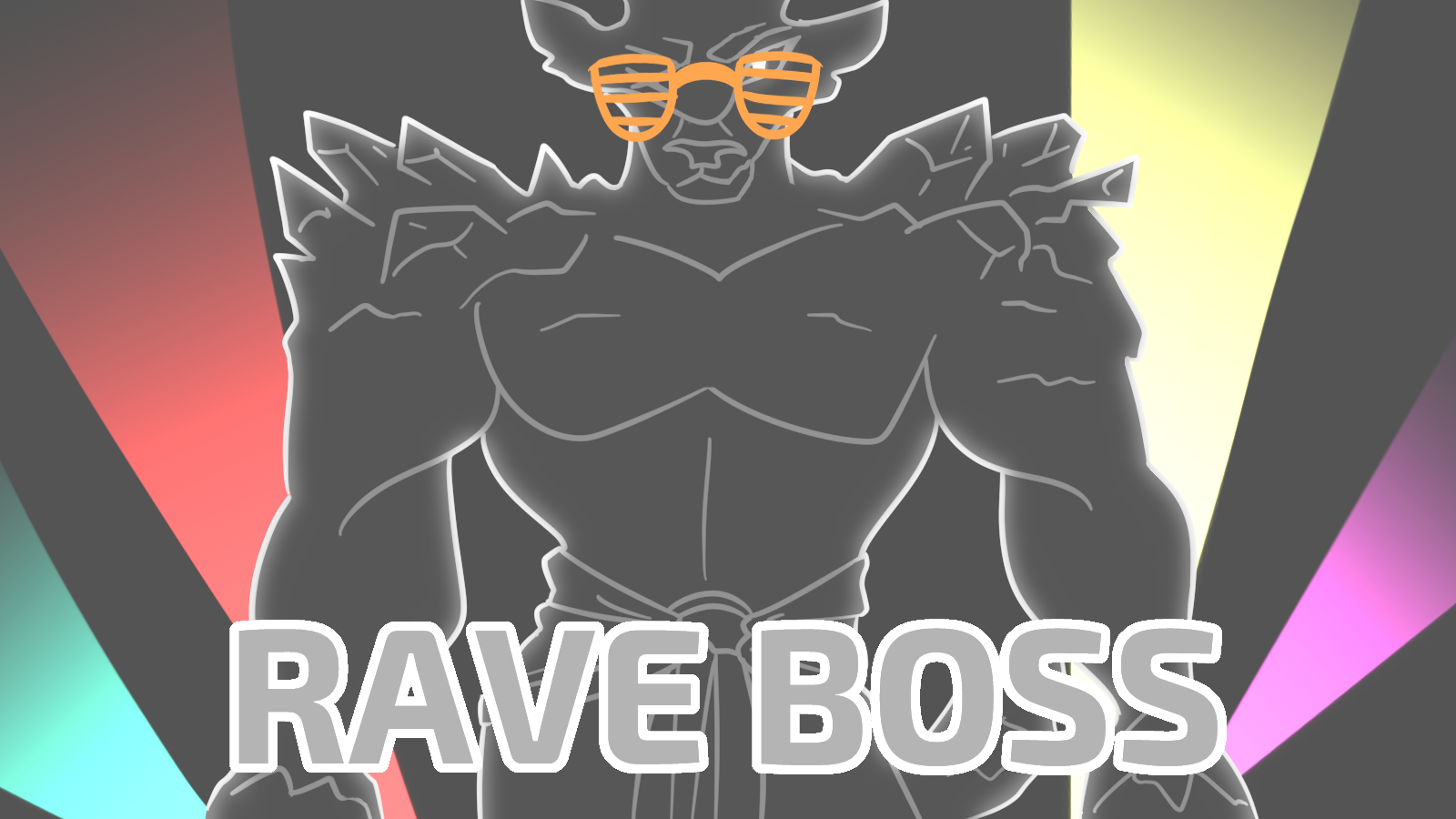 RAVE BOSS
A downloadable game for Windows
[Made at the 2019 Seattle Indies Game Jam!]
Story:

You are a decade old Raid Boss from the world's most popular MMO. You've been dismissed for years as nothing but a low-level punching bag, but you have bigger aspirations... becoming a World Famous Producer and DJ!!
After a recent patch, you've been given the opportunity to prove yourself as a worthy, mighty foe, and a typical "dubstep bro". Impress the developers, and you may get a shot at becoming what you so desire!
---------------------------------------
Gameplay:

Fight progressively tougher waves of enemies with your arsenal of Boss Abilities.
---------------------------------------
Controls:
| | |
| --- | --- |
| Aim | Mouse |
| Move | Right Click |
| Basic Punch | Left Click |
| Sharpshot | Q |
| Dash | W |
| Slam | E |
| Activate OVERDRIVE | R |
Credits:
Brad Kraeling - Programming
Xan Farley - Art and Design
Erin Stearns - Music and Sound
Awards: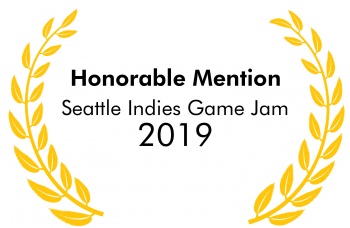 Comments
Log in with itch.io to leave a comment.
Gameplay!!
With All thanks and appreciation to the creator of the game!!
Thanks so much for the gameplay footage! We really appreciate people who record/stream our game. :)
If you're interested we just released a huge update for Rave Boss. It has a lot of features we wanted but couldn't implement during the jam.
Have an awesome day and thanks for playing! 🔥🔥🔥